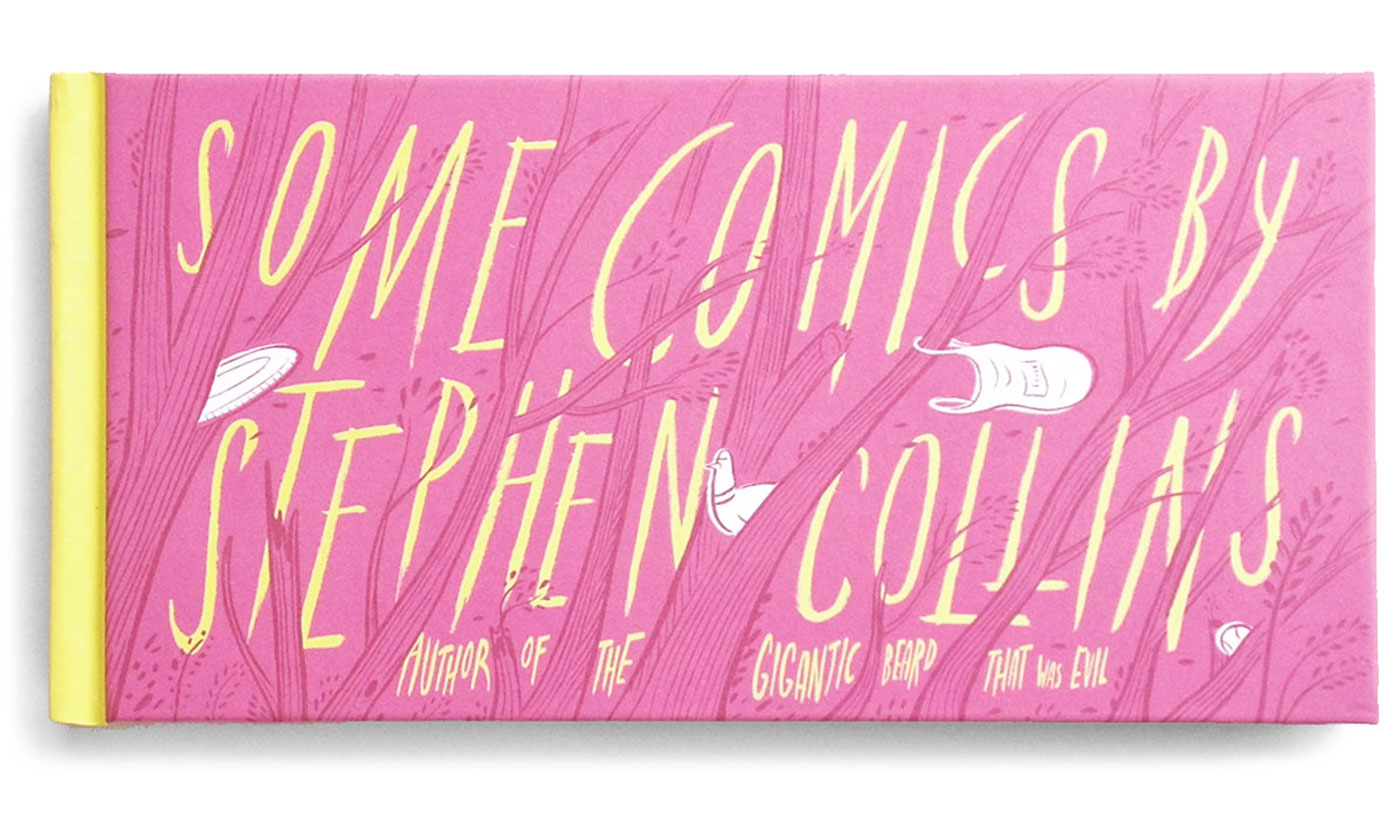 ---
"A fantastic ear for dialogue and an uncanny ability to pick up on contemporary mores to make some of the funniest work around"
– Mark Sinclair, Creative Review
"Collins's stick figures are ordinary people trying to deal with incomprehensible, often horrendous circumstances […] Collins is a young man already equipped with the mordant gloom and brutal cynicism of the career cartoonist, and this is a fine first collection."
– Marcus Berkmann, The Spectator
"A slightly 1950s style and a genuine GSOH"
– New Statesman
"An absolute pleasure to read and look at, whilst being witty and sharp enough to get the old cogs into gear- easily ingested but difficult to pull off. […] It's been a fantastic year for collected volumes of authors works, and this ranks amongst the best".
– Zainab Akhtar, Comics and Cola

"This may be the most beautifully illustrated collection of gag strips I have ever seen"
– Jonathan Rigby, Page45.com.
"Some Comics is a fantastically funny thing"
– Richard Bruton, Forbidden Planet International
---
SOME COMICS BY STEPHEN COLLINS
Published October 2nd in the UK by Jonathan Cape: a best-of (and new stuff) collection, including work for the Guardian, Prospect and a load of unseen stories.
Gosh Comics in London are selling limited edition bookplate copies.
Signed copies are also available from Forbidden Planet London.
Copies without bookplates or sigs are available from all good bookshops (why not try the amazing Foyles, who do very free UK delivery) as well as online via Guardian Bookshop or the shop-local independent bookshop network Hive (seriously, you should give this site a go!). Or of course there's always Amazon UK.