Miscellanous illustrations, paintings, etc…
---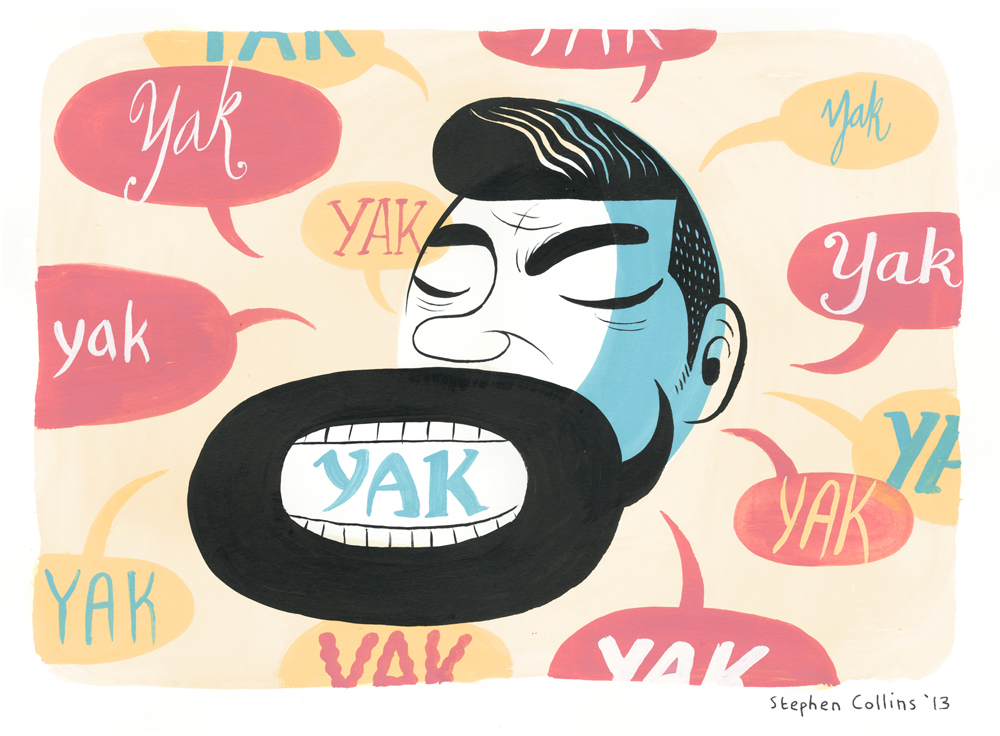 Painting commissioned as an employee's leaving present by advertising agency AMV BBDO. Gouache and ink on paper.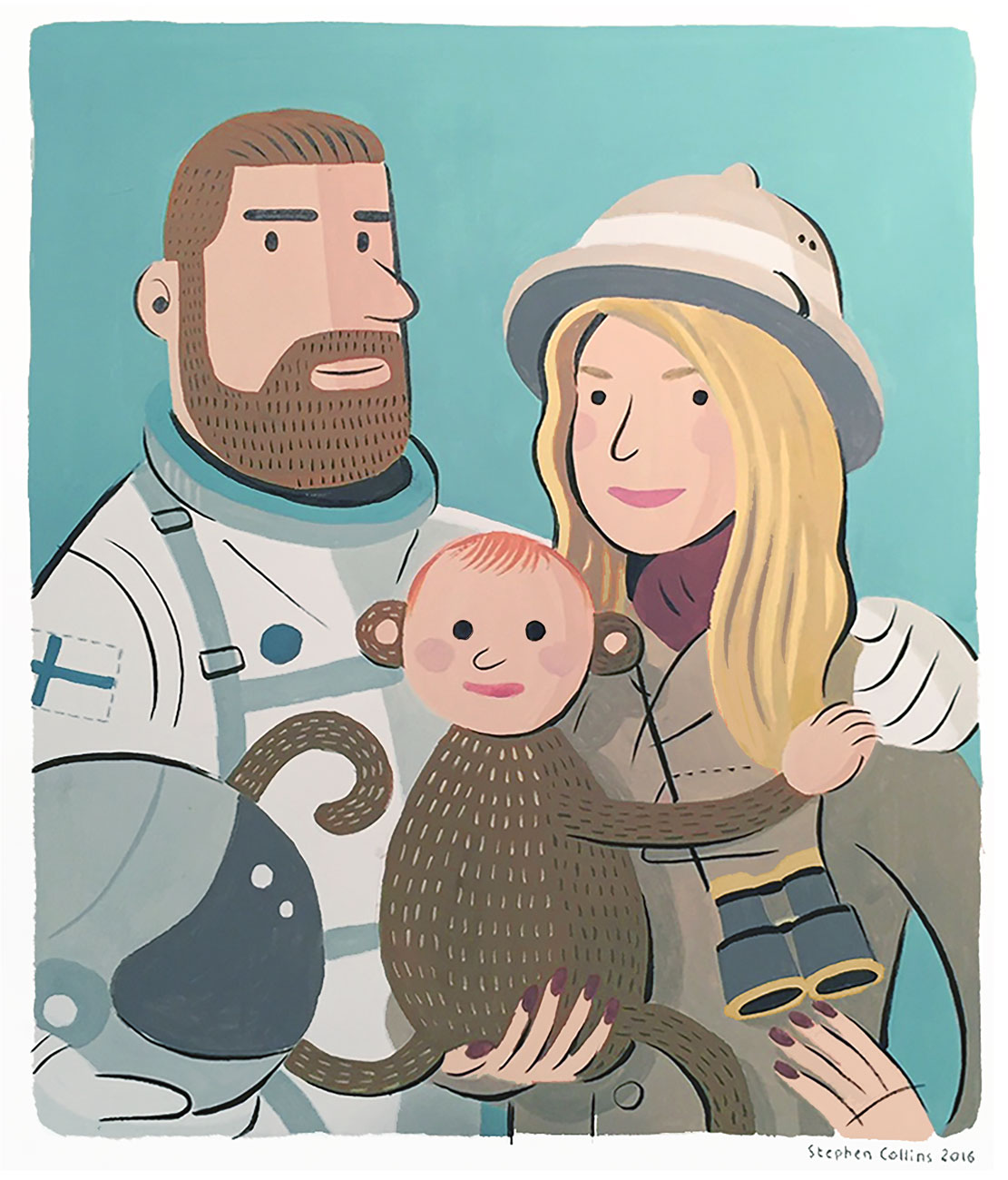 Family portrait, private commission, gouache and ink on paper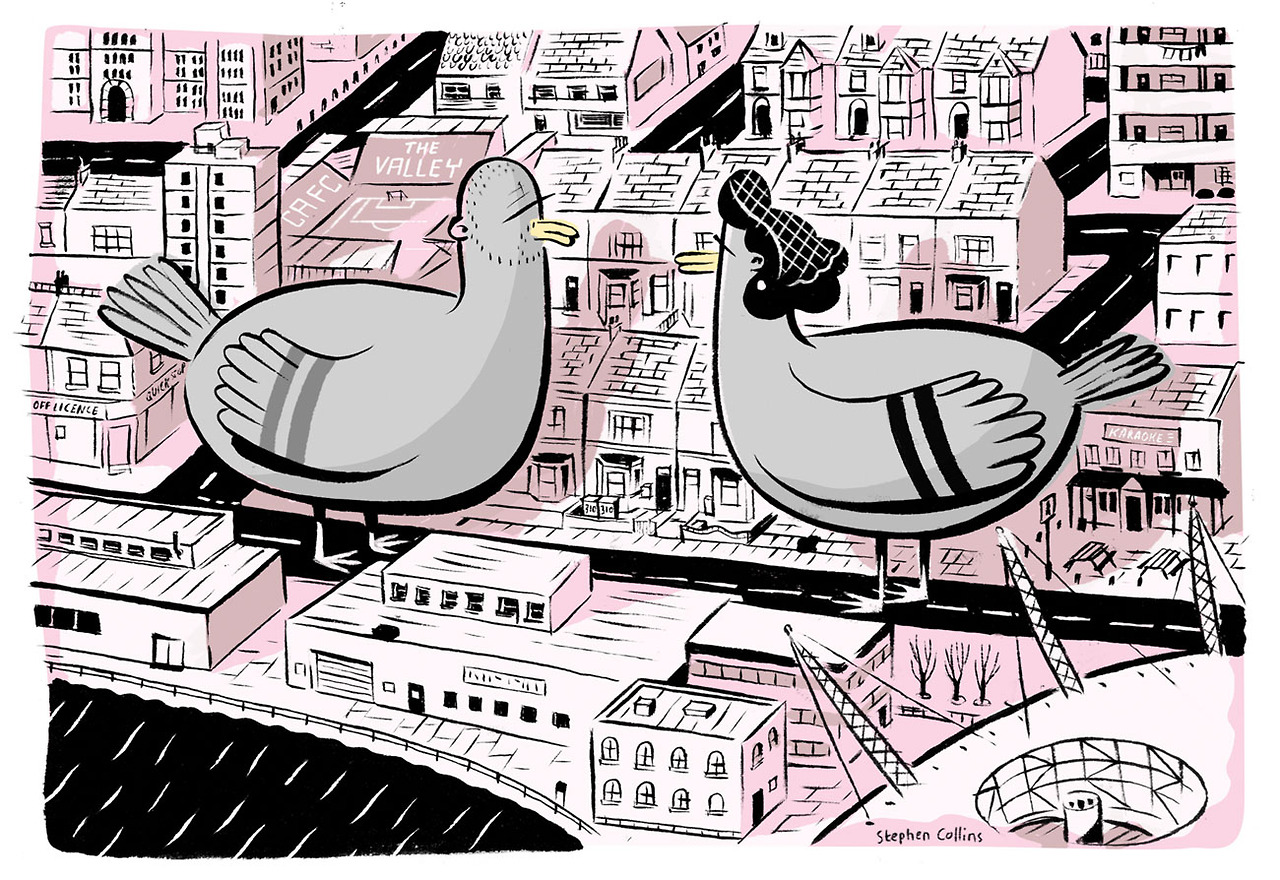 Wedding invitation for friends (they live in Charlton and this is geographically accurate). (Sort of). Gouache and ink on paper.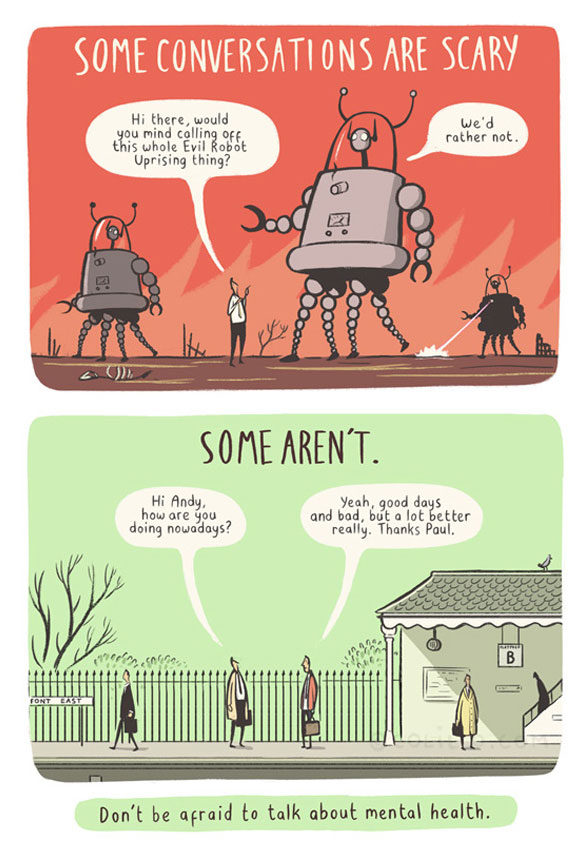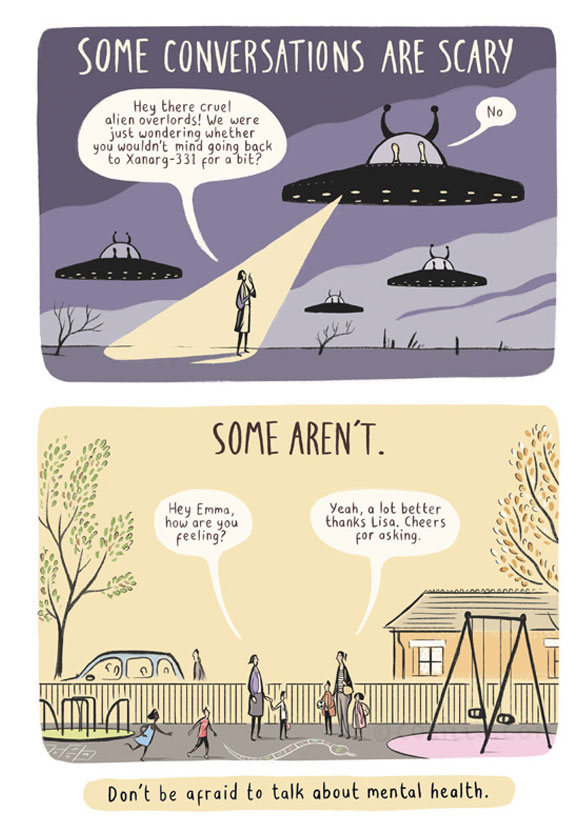 Advertising campaign commissioned by Time To Change / Mind in conjunction with DARE media. The brief was to come up with an idea to combat taboos around discussing mental health issues.