Miscellanous illustrations, paintings, etc…
---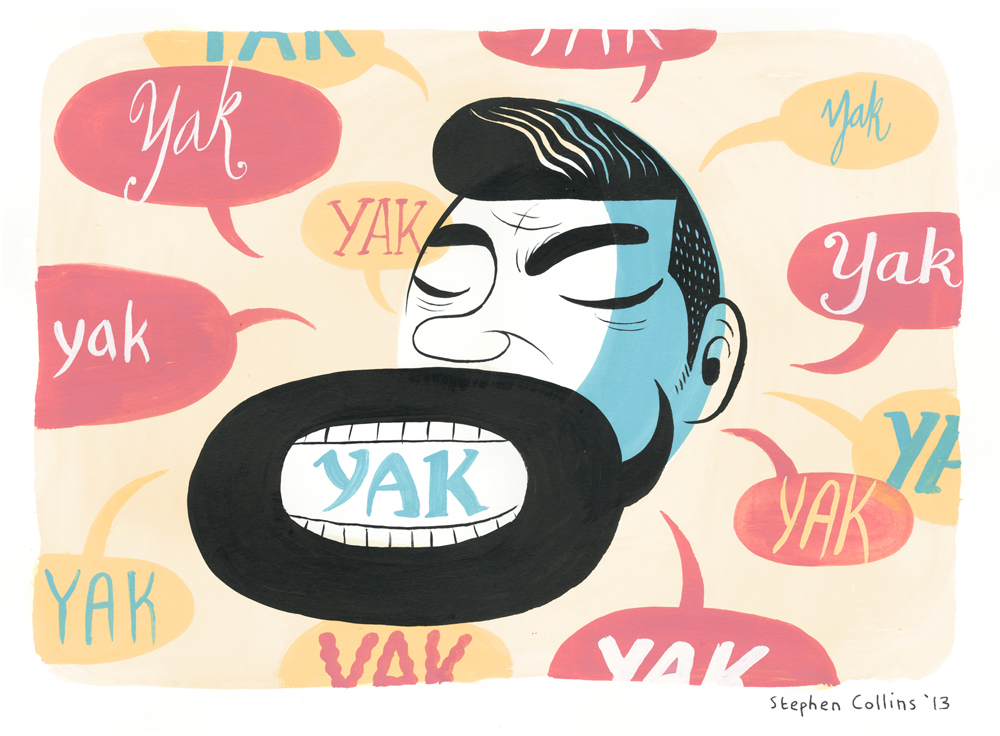 Painting commissioned as an employee's leaving present by advertising agency AMV BBDO. Gouache and ink on paper.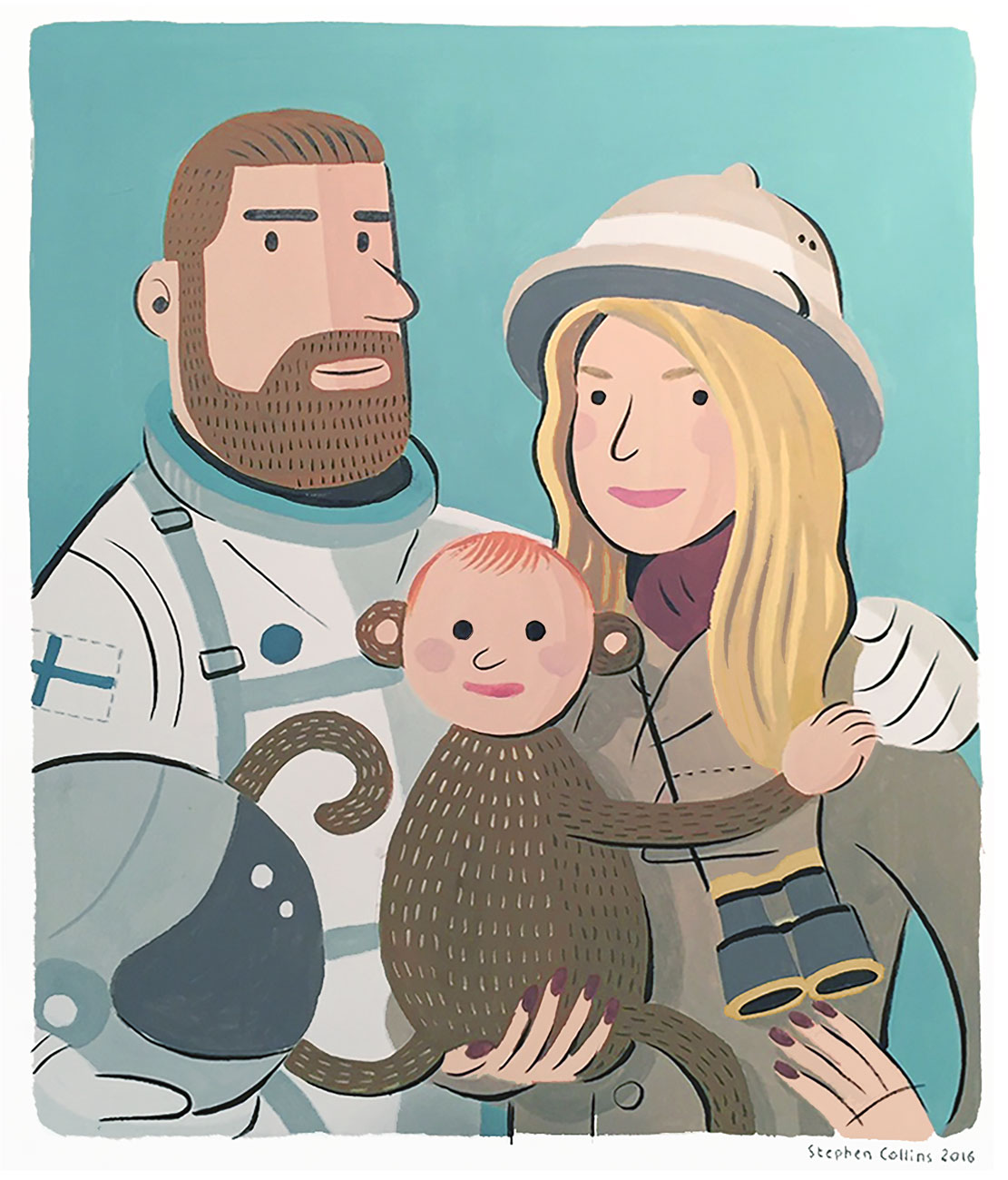 Family portrait, private commission, gouache and ink on paper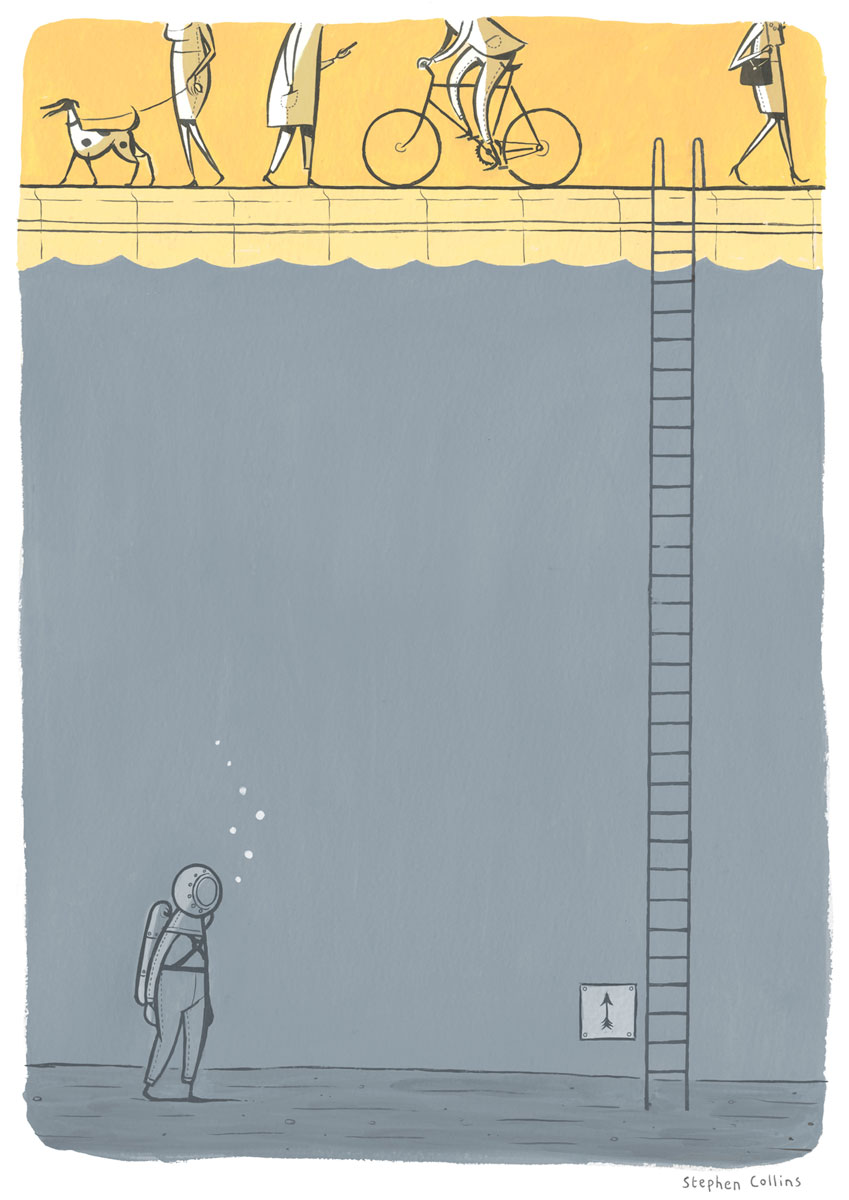 Commission from the mental health charity Mind, aimed at redressing the fact that nobody ever sends 'get well' cards for mental illnesses. Gouache and ink on paper.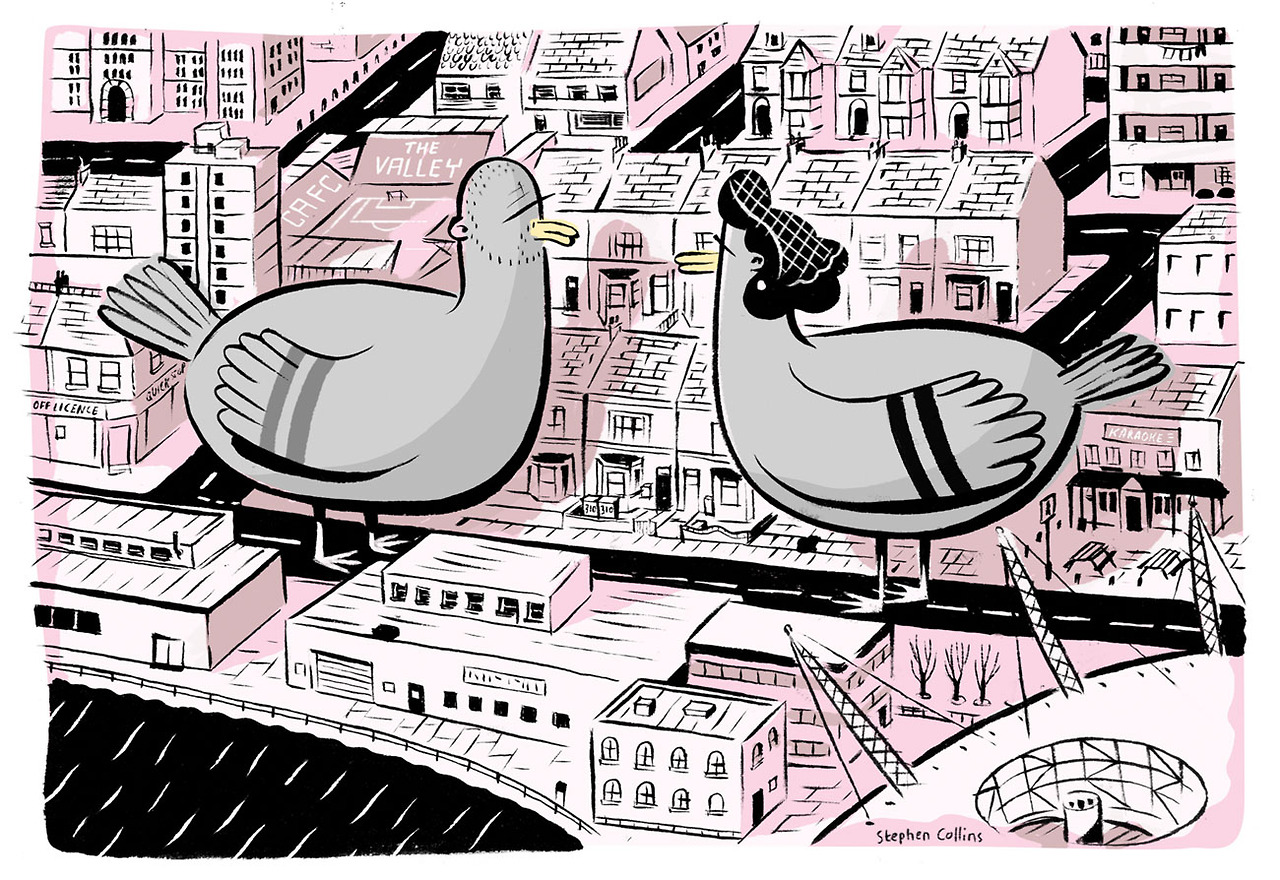 Wedding invitation for friends (they live in Charlton and this is geographically accurate). (Sort of). Gouache and ink on paper.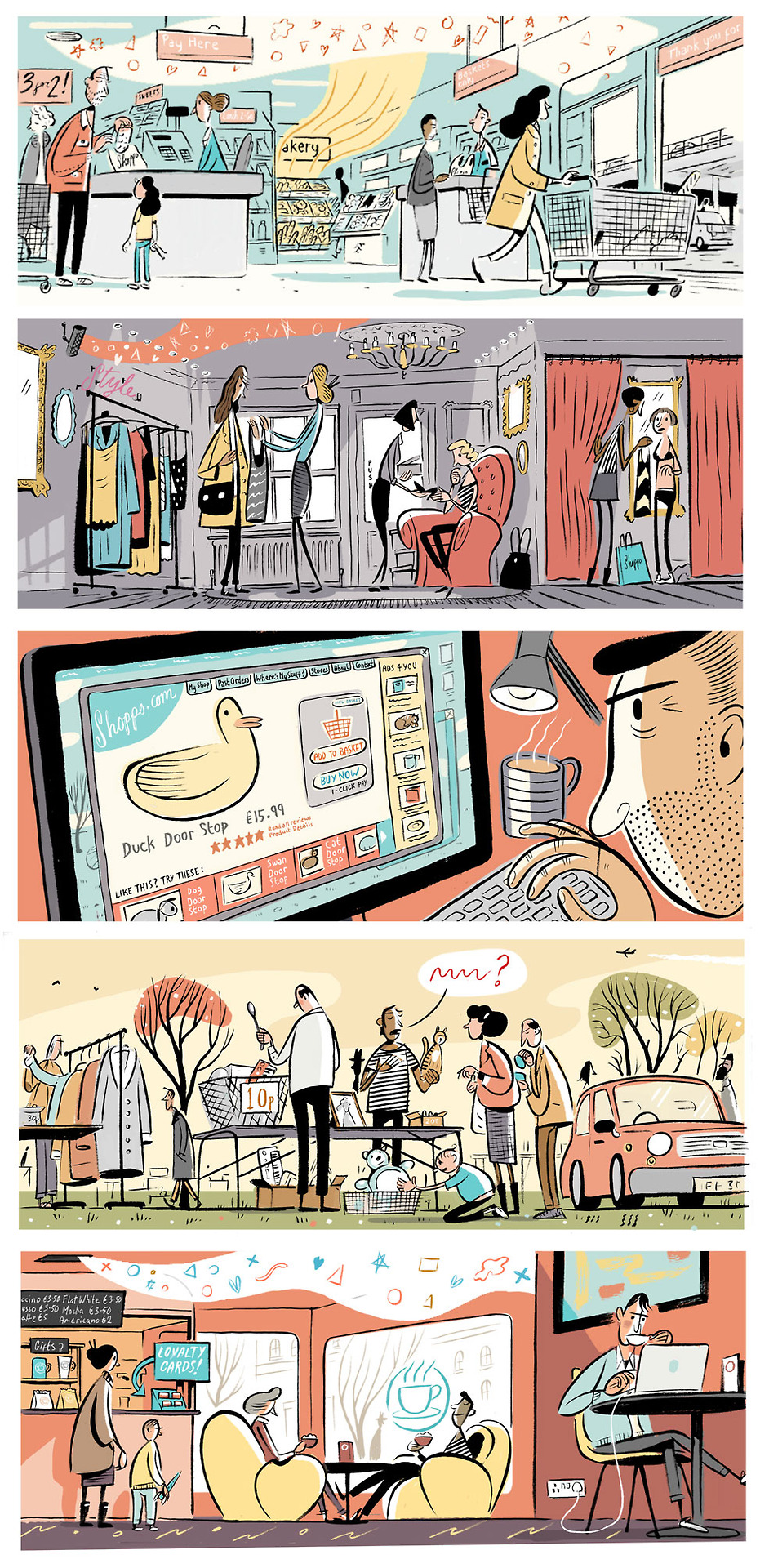 Illustration for an interactive app made by the Open University, detailing different types of consumer environment.
University of East Anglia: Cover of the University's 50th anniversary commemorative magazine (depicting famous alumni)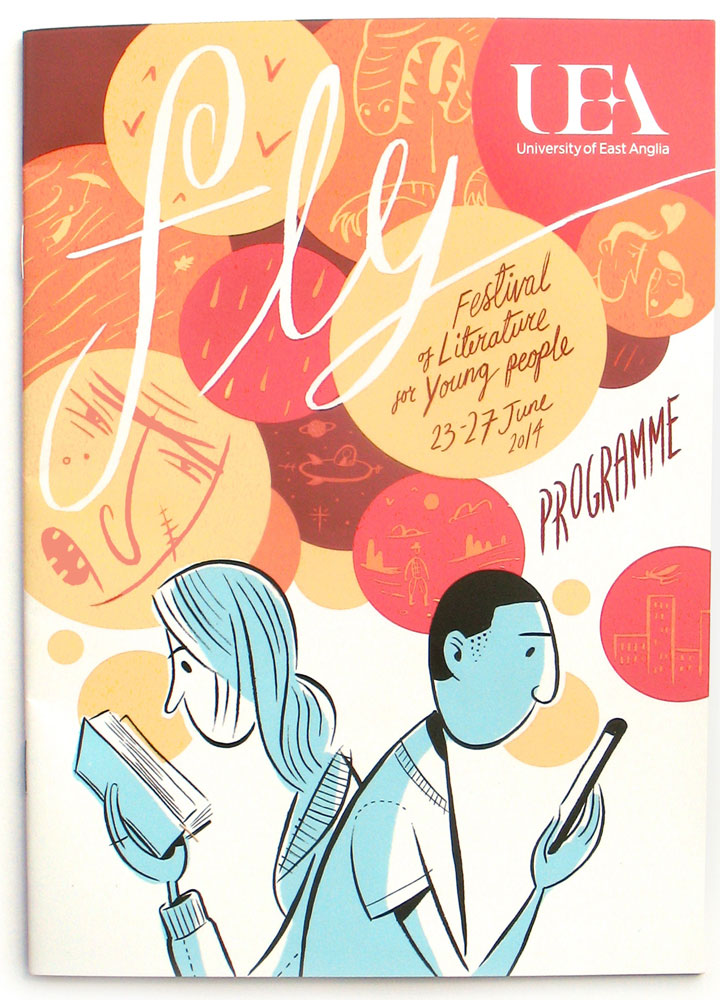 2014 UEA Festival of Literature for Young People (FLY).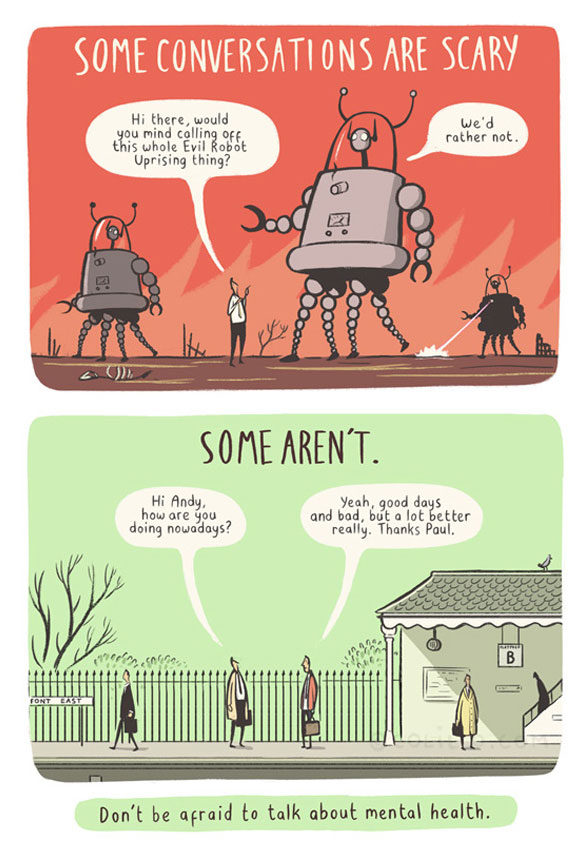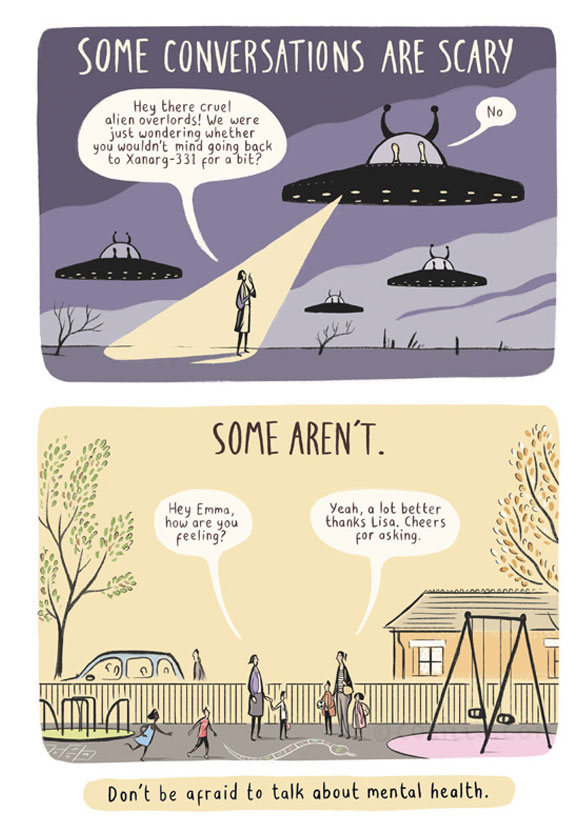 Advertising campaign commissioned by Time To Change / Mind in conjunction with DARE media. The brief was to come up with an idea to combat taboos around discussing mental health issues.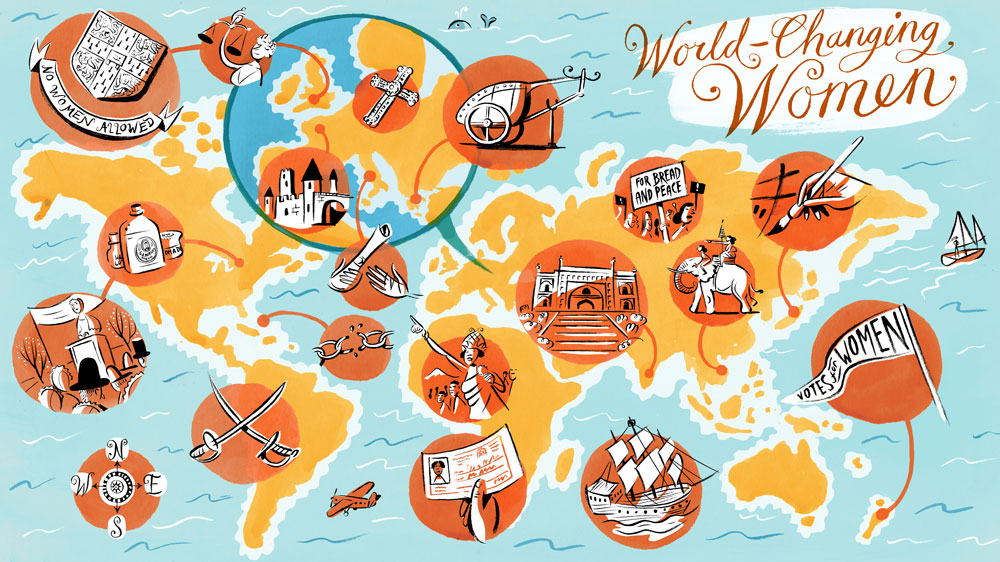 Interactive map made for OU Online course unit – 'The World Made By Women'